Dr. Christopher Centennial Celebration
Information for Attendees

We look forward to your upcoming arrival at our Centennial Celebration Seminar on Saturday, August 1, 2009! We have a full day planned and hope that you leave feeling enriched.

Instructors and graduates from the School of Natural Healing will be presenting an array of information at the seminar. There will be plenty to choose from.

Here is some basic information you should be aware of:
* All activities will be held on the 9th floor of The Joseph Smith Memorial Building
15 W. South Temple
Salt Lake City, Utah 84003

Directions:
I-15 N from south or I-15 S from the north
Take exit 306 for 600 So.
Merge onto W 600 S/UT-269 E
Turn left at S State Street
Turn left at S Temple
The Parking garage will be on the right.

* Tickets are not issued, so it is important that you check in and receive your name tag and registration packet.
* Registrations will begin at 9:00 am
* Opening Remarks begin at 9:30 am
* Parking is available in the underground parking structure on The Joseph Smith Memorial Building.
* Parking will be validated at check in for the underground parking at The Joseph Smith Memorial Building.
* Ginger's Garden Cafe will have water, drinks and snacks available for purchase throughout the day.
* Commemorative mugs will be available for only $5.00.

Following is a schedule of the different workshops that will be available. This is subject to change. A registration packet will be given to you at check in, which will include all updated information.
Workshops will run from 10:00 am - 4:00 pm. Each class runs for 50 minutes.

Dinner will start at 6:00 pm.

Evening Lectures will begin at 7:30 pm.

Sincerely,

SNH Office Staff
| | | | |
| --- | --- | --- | --- |
| | Harmony | Palmyra | Sharon |
| 10:00 | Yvonne Salcido | Helen Begaden | David Christopher |
| 11:00 | Dr. Pesek | Sandra Ellis | Dr. James Duke |
| 12:00 | | Amanda Goodsell | Mishelle Knuteson |
| 1:00 | Jo Francks | Helen Begaden | Sandra Ellis |
| 2:00 | Mishelle Knuteson | | David Christopher |
| 3:00 | Jo Francks | Yvonne Salcido | Dr. James Duke |
Time
Room




Founded in 1953 by Dr. John R. Christopher
The School of Natural Healing


INFORMATION FOR:
INFORMATION ABOUT: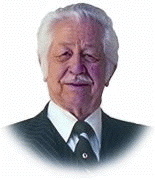 Search The School of
Natural Healing site:

Visit
Christopher Publications bookstore
for all your herbal and natural healing books & products