Founded in 1953 by Dr. John R. Christopher
The School of Natural Healing


INFORMATION FOR:
INFORMATION ABOUT: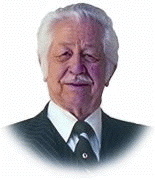 Search The School of
Natural Healing site:

Visit
Christopher Publications bookstore
for all your herbal and natural healing books & products



Dr. Christopher Centennial Celebration
Hotel Information
The beautiful Plaza Hotel is offering a discount to students attending The Centennial Celebration.
www.plaza-hotel.com
The Plaza Hotel is located 1 1/2 blocks from the Joseph Smith Memorial Building where the Centennial Celebration will be held.
Special Rates:
1 or 2 people per room - $77.00 per night
3 or 4 people per room - $87.00 per night
To book these special rates please call 1-800-366-3684 and identify yourself with The School of Natural Healing when making the reservation. This special rate is available on Friday, July 31, 2009 and Saturday, August 1, 2009.
The Plaza has a free shuttle and will pick you up from the airport if needed (please arrange this when making your reservation).
If you are driving the parking fee is $5.00 per day.
If you need a rollaway bed, the fee is $10.00 per day.
These prices are good until July 1st, 2009 so please book early, after this date the room rates will return to the regular price.
All reservations must be guaranteed with a credit card or 1st nights deposit.
If you have any problems please ask to speak with the sales manager Jesse Balladares.